| | |
| --- | --- |
| One Life Church-Weekly Newsletter | |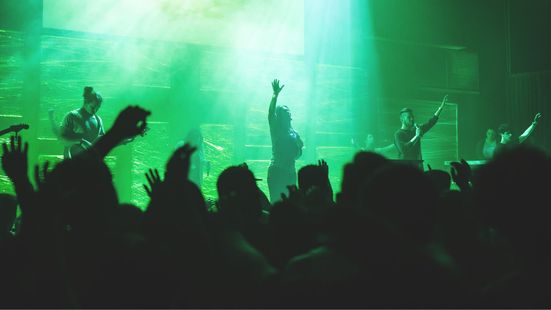 Hello OLC family!


Welcome to another weekly update. We pray that you will experience God throughout this week!


Connecting Lives, Building Faith, Releasing Destiny
MINISTRY HIGHLIGHT
We all need each other, and each of us has a special role to fill as the Body of Christ! In light of this, we are using this space to highlight the different ways that we are blessed by those who serve here at OLC!
This week we want to
highlight our
Youth Ministry!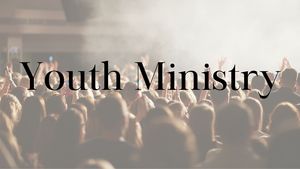 This year our youth leaders have been pursuing the goal of helping our youth and young adults to
become increasingly "rooted" in
Christ amidst a world that is anything but secure! Our leaders all have such a heart for our young people, and they love to face and discuss the hard topics that they are facing today. Thank you to Pastor Mitch & Trina and Preston & Rachelle for your energetic commitment to leading our groups every week, and to all of our other youth leaders as well for pouring into our young people! What you do is so very important.
If youth ministry is something you are passionate about, please talk to
Pastor Mitchell about how you might be able to get involved!
ANNOUNCEMENTS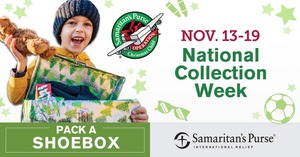 Thank you so much for making this another amazing year of packing shoeboxes! It's so cool that we are able to make a difference in the lives of children all over the world in this easy way. As was said on Sunday, if you have not yet returned your shoeboxes, please drop them off at Park Meadows Church sometime this week! Thank you again!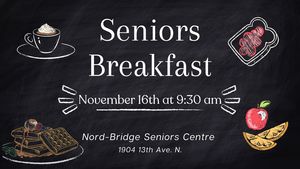 Seniors Breakfast is happening on Thursday (Nov. 16th) at 9:30 am at the Nord-Bridge Seniors Centre! Come out for food and fellowship!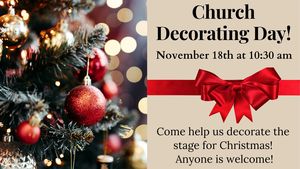 Christmas Decorating day has been CHANGED to THIS Saturday at 10:30 am! If you want to help fluff and decorate our giant Christmas tree, we'd love to have you come out! We'll provide the refreshments!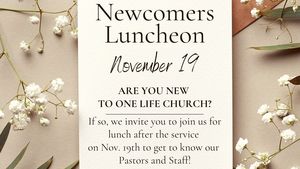 Our Newcomers Luncheon is happening this week! If you started attending OLC within the past 6 months or so, we would love to have you join us for lunch after the service on Sunday! If you have not yet let us know that you are coming, please email Lainey at laineyd@onelifechurch.ca so we can make sure to have enough food for you! We hope to see you there!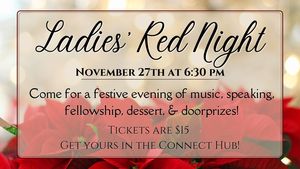 Red Night tickets are still available!

Ladies, we invite you out to our annual "Red Night" for a fun, festive night out with the girls! Christmas music, dessert, and doorprizes are all highlights of this event, and we always have a rich time together. All generations are welcome!
Tickets are $15 and can be purchased in the Connect Hub or bought by e-transfering us at events@onelifechurch.ca. Be sure to include a note with your name and the event that you're purchasing tickets for if you're registering through e-transfer! Get your this week!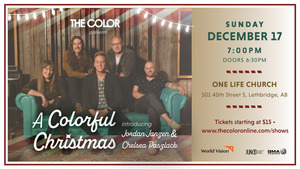 "The Color" band is coming back to OLC for Christmas, and now is your chance to get early-bird priced tickets! Tickets can be purchased online HERE.
To see all of the events and groups going on at OLC, check out our website here!
​
"In everything we do, our heart is for generations to
know and experience God."

Phone: (403) 394-7707
Address: 501 40 St. South
Lethbridge, AB T1J 4M1
Email: info@onelifechurch.ca