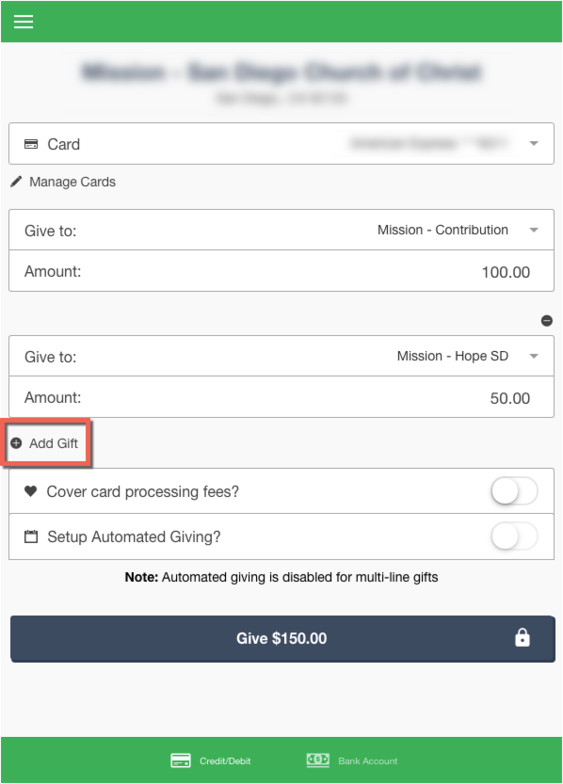 Many of you have been asking, "How can I give multiple gifts in one transaction?" When you begin a transaction, scroll down to find the "add gift" icon. You may "add gift" and designate as many times as you like.
Here's more detailed instruction if you're interested.
Remember you can give right here on our giving page.
For text-to-give, you still have to text separate transactions to our dedicated number 587-400-0950.