This event has already occurred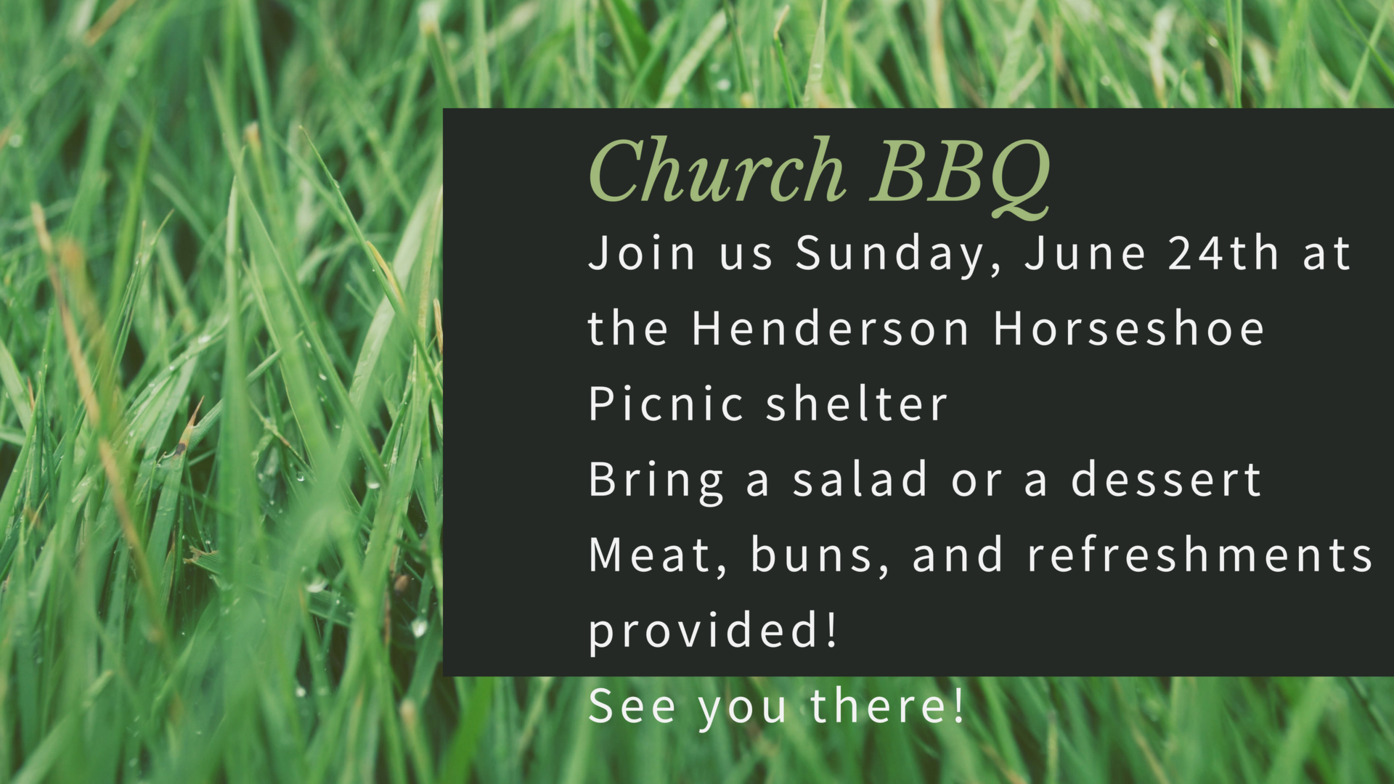 Save to your Calendar
On Sunday, June 24th, join us at Henderson Horseshoe Picnic Shelter for our annual Church BBQ/Picnic at the park. Service starts at 11:00 am. Burgers, hotdogs and drinks are provided. Please bring a salad or dessert to share. For extra seating, please bring lawn chairs. If you'd like to play horseshoes, bring your own set.
You may choose to go swimming afterwards at Henderson Pool, bring your swimming gear and money for admission.
Please note, there is no service at the church building today.